In harsh environments like the Arctic, the open South Pacific Ocean, or in Middle Eastern Deserts, reliable power is what Mission Critical Energy is all about.
And it's why our international team of micro-wind power specialists is committed to the highest quality equipment and support, regardless of your remote location.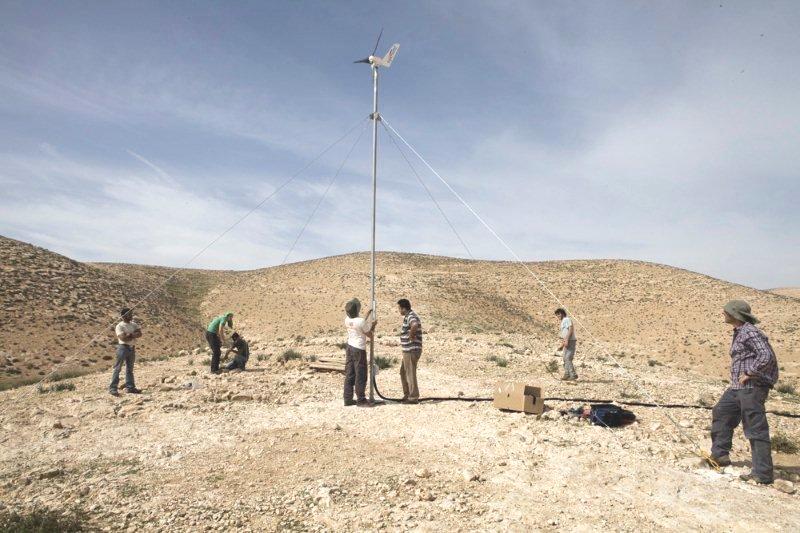 Our unique strategic partnerships with technology providers, as well as world-wide experience with end use customers, has resulted in the repeated successful use of our proven equipment in extremely harsh and remote conditions. Our projects shown are not simply 'one off' university R&D grant experiments, instead are just a very small sample of the thousands of our turbines working in mission critical roles.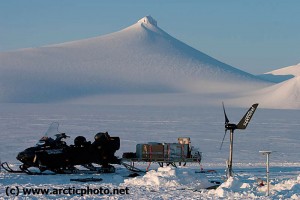 We invite you to take a moment to scroll down and see some remarkable projects that would not thrive, let alone survive, had it not been for the remarkable superwind technology.
Communications:
superwind's patented feathering blades not only prevent over-speed but most notably for the telecom and utility industry users allow us to have LOW LATERAL THRUST signatures on tall masts structures and towers.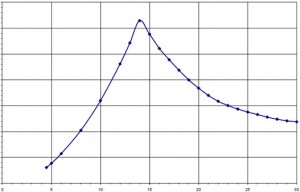 This means that as the force of the wind starts to increase to levels that could affect the tower or mast supports (even into strong gusts), the auto-feathering blades actually change pitch – allowing the turbine to maintain smooth and even rated power levels, but also enable the turbine to shed lateral thrust and not hamper or harm tower operations. You will notice in the graph that at about the turbine's rated output speed, the N thrust force actually starts to fall – even as the wind continues to rise.  That's not just 'survival' you are seeing, its why we can make wind work – even in places others have failed!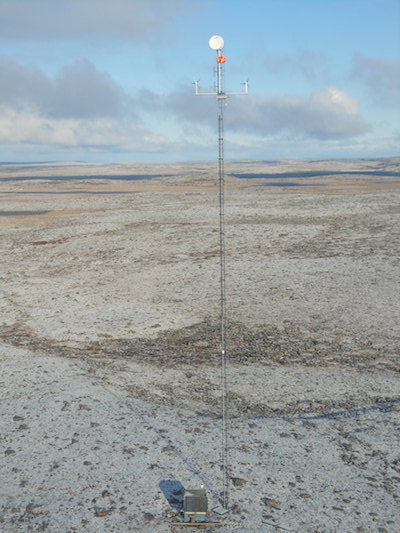 All superwind wind turbines, including the 1250 and all versions of the 350, share this remarkable attribute, and over the last decade our customers have been able to use this proven technology to their advantage.
Because all superwind wind turbines have been designed to be maintenance free and their operation completely autonomous and reliable, we are now the backbone of remote communications power for many sites that are a $4,000 helicopter ride away.
It is well known that our turbines are already powering many broadband towers and other communications assets world wide, but what might be very interesting to project managers is that as new communication equipment itself has become more powerful, it also uses far less electricity -so the power use gap has decreased so much that our turbines can at some sites be the primary power source.  As 4G, and especially 5G communications protocols and equipment becomes more common in remote areas – you will see superwind powering those systems also.   Today we are already working behind the scenes with communication equipment providers as well as battery/energy storage developers to help create the reliable off-grid renewable energy based infrastructure of the future.
An example (above photo) of the new communications frontier infrastructure is the 44m high Agnico Eagle communications tower built in 2014, in Nunavut, Canada.  And yes, you are seeing double, there are two 48v superwind 350 turbines integrated near the top, about 40 meters up.  Below is a great video from a Wireless Internet Service Provider (WISP)  – another off-grid communication tower that has been utilizing a superwind 350 24v turbine for over 5 years.
(c) Credit to Winters Broadband 2016
Gas & Oil:
Many of our first commercial customers were Oil Companies with operations at sea.  They discovered us as we were powering many Tsunami detectors throughout the world, surviving not only the saltwater, but often tropical storms, and worse. It is another important fact that all superwind turbines are triple sealed, epoxy powder coated and made from a special grade Aluminum (free of magnesium and copper) as well as Stainless Steel so corrosion from saltwater is prevented.  It was also important for our Oil Platform clients to learn that our turbines do not have any 'cut out' speed – meaning in extremely high winds we are always making power.  Again, due to the special auto-feathering blades we never go over-speed so we never stop making power in any storm.    And because we only manufacture superwind turbines from the highest quality salt water proof materials, we also survive the sea!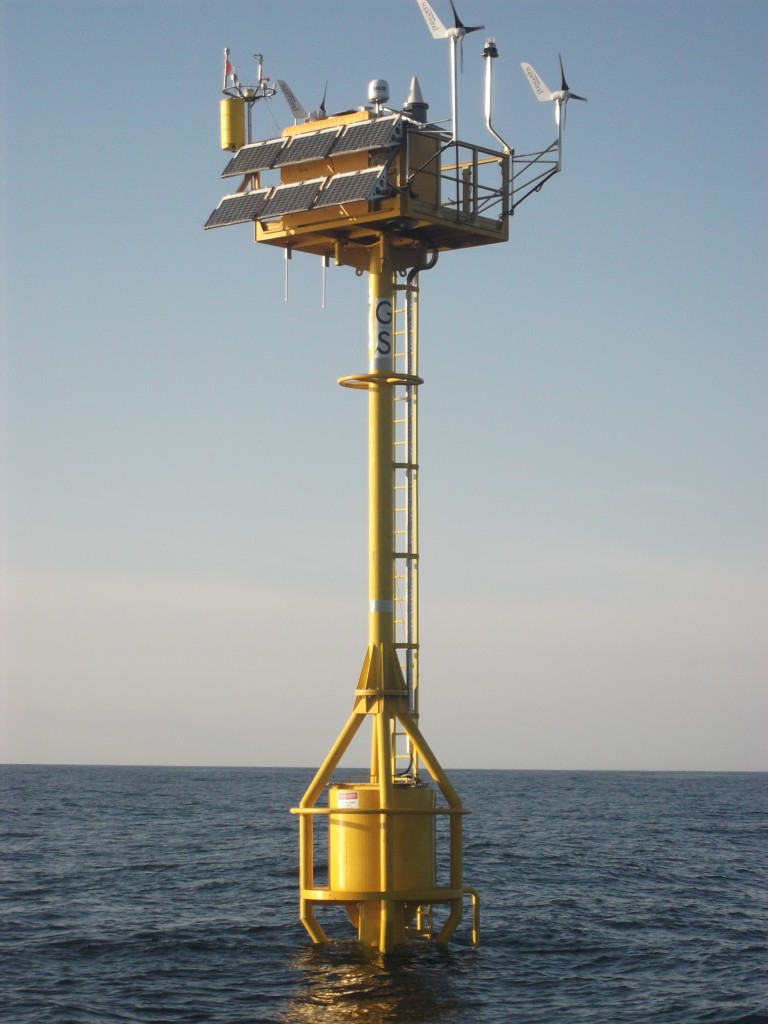 Beyond operations (on land or at sea) the Oil & Gas industry is one of the most safety and security minded industry groups utilizing a very wide array of sensors and industry specific transmission equipment.  Be it for pipeline protection or operations, spill prevention and even small independent producer tank filling storage and security, superwind turbines are not only reliable – but they are extremely cost effective.
Mining:
For over a decade, one of Mission Critical Energy's strengths has been problem solving. When important clients like Rio Tinto's Iron Ore Company of Canada or Agnico Eagle Mines called stating the crucial need for off grid power, but solar alone was not working for them (and in winter solar wasn't working at all), we knew how to help.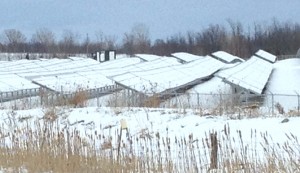 Be it in the North or South Hemisphere, most mining operations are in extremely harsh and/or remote locations, and it is in those challenging operational environments that solar panels get dirty quickly (affecting output) – or flat out fail due to snow cover or lack of available light in the winter season.  Ironically, most mining sites are in high and open areas and have good wind power available.
superwind turbines can always be partnered with multiple charging sources: Diesel Generators, Solar Panels, Fuel Cells, even micro-hydro.   In many of the larger mining integrations our turbines play a critical role in fuel conservation as well as deep winter season survival when refueling cannot be done safely and sunlight is unavailable.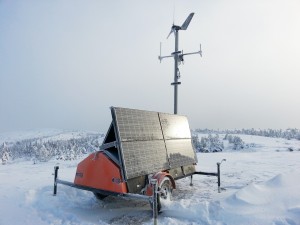 The Mining and Oil Field industries utilize portable off-grid power stations for safety, communications and operational roles including drilling and blasting activities.  LYKO, one of Canada's premier builders of mobile renewable energy power and storage trailers exclusively uses superwind  for its micro-turbine power source.  Another contributing factor to superwind turbines is that we were one of the first companies to offer a true dump load resistor bank system to ensure batteries are fully charged, but not over charged!  This also allows excess energy produced (beyond what the batteries need for charging and the load requires for power) to be put to work in extremely cold climates in warming batteries for maximum power storage and battery life – something all LYKO trailers feature.
Security & Defense: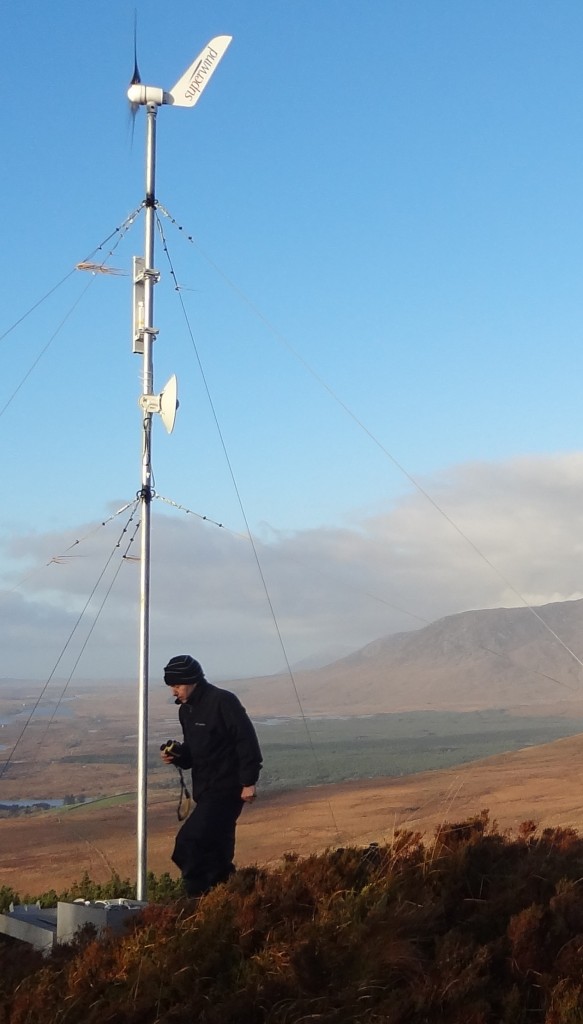 Almost all our commercial customers from all industries are using our turbines to power communications, video feeds, and sensor nodes as part of their security overlap with general operations strategies.  In the 'Ag & Aquaculture' photos (below in the next section) for instance, you will see proximity anti-theft camera placements that are operated by our turbines.  For our Oil/Gas and Mining customers, security goes hand in glove with safety – so again we are often powering sensors, security and operations monitoring systems on a regular basis.
Mission Critical Energy and superwind have never taken grant money nor military funding to develop our products and they are free of ITAR controls. We have helped many defense end users and their vendors to help overcome problems, develop cost savings strategies and even integrate advance technologies. In 2011 for instance, our superwind turbines were the first and still are the only micro-wind turbine in the world to be Valance Verified – that is, tested and proven to safely and properly charge advanced Lithium (LiFeMgPO4) energy storage systems and batteries.
Mission Critical Energy and superwind have both been providing Defense Organizations such as Coast Guards, the US Navy, NATO, and many others with our technology.  Be it for mobile Ops or for Border Security, Marine & Harbor Security,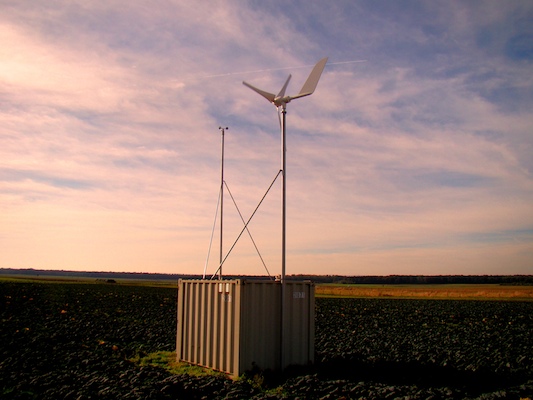 even powering lighthouses, superwind turbines have been proven invaluable all over the word.  We are also a proud and responsible member of the National Defense Industry Association.
Because we are limited to what our security and defense clients will allow us to say or show, we welcome you to read the following article from the DOD Power and Energy Magazine published in 2014  in which Mission Critical Energy was featured.
Agriculture & Aquaculture: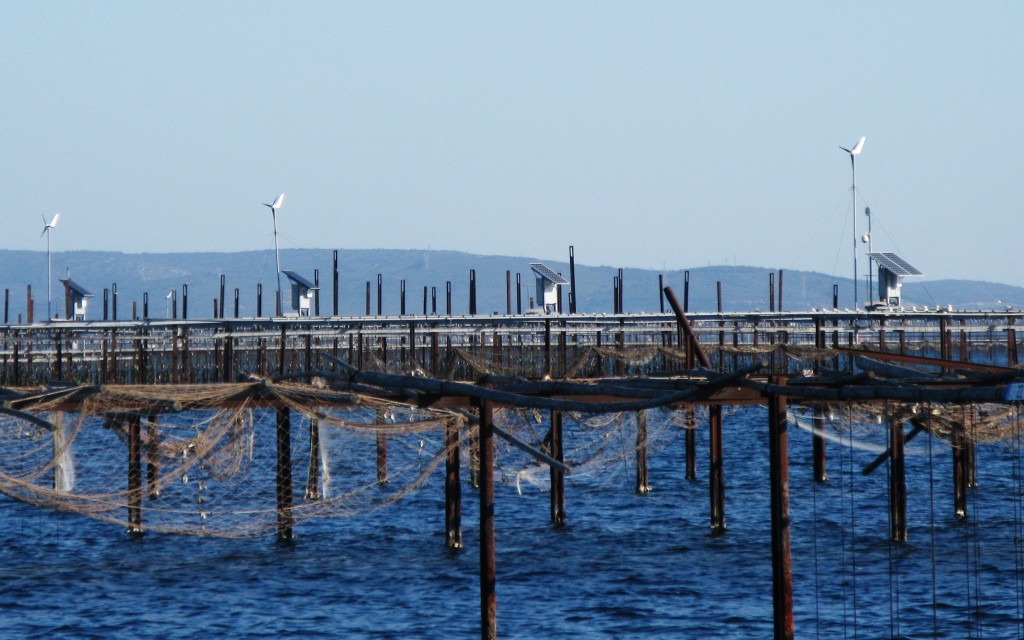 No matter where one stands on the topic of Global Warming all you have to do is ask a farmer if the world is changing and you will hear "yes!"  Mission Critical Energy and superwind have both been proud to be involved with sometimes simple, sometimes highly interesting – but always important ag related projects and organizations for over a decade.   Already mentioned (above) in the other industry topics were many the superwind  turbines' features, with the exception of ease of use and installation and, affordability.

To date there are superwind turbines providing remote power to ranches, farms and aquaculture enterprises in over 26 countries around the world. Some of these turbines were purchased by NGOs, some by the ag owners themselves, all by people who knew how to invest in quality.   Many of these customers first had bad experiences with cheap wind turbines often made in China or India – only to see that wind did work – until the cheap hobby turbine broke soon after purchase.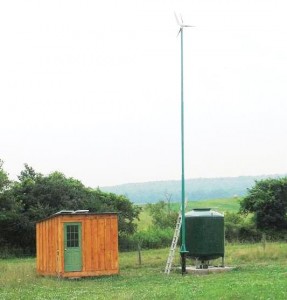 The good news is that often a high quality superwind  can be installed on locally sourced mast structures, even those masts once occupied by failed turbines!   Once properly installed, the superwind can work for decades where the other turbines failed in months or weeks.
The electricity produced from superwind  turbines can be found powering greenhouses, pumping water, feeding fish, lifting oysters and even protecting lobsters from theft.
For more information on industries served and interesting projects, look at our news and events section or contact us directly. Thank you.