One of our oldest Communications Customers said "Every off-grid project is a Picasso".   We understood the meaning: while some of these extremely remote power projects might not be works of art, they are all most certainly 'one of a kind'; rarely ever the same site, setting or integration.  Mission Critical Energy and superwind's management have decades of international off-grid experience with wind, solar and other remote power and energy storage systems.  Part of our commitment to our industry is sharing this knowledge with our clients and staff - something our customers do appreciate.
Our Mission Critical Energy Team understands that there is value we can add – and there are some things best left to others (suppliers and contractors) typically closer to the actual site.   The items below go into more detail how we can help our customers.
 Training
The front line of our product education strategy is our well trained customer service staff in both North America and Europe.  We welcome customers to contact us directly at either Headquarters location - Mission Critical Energy Inc. in the USA, or superwind GmbH in Germany - should they have any questions regarding the superwind turbines or integrations.
Through a number of industry organizations such as the American Solar Energy Association (ASES), The National Defense Industry Association (NDIA) , the Wireless Independent Providers Association (WISPA),  and many others, we often present  seminars and white papers that are available to the industry.  Please visit our News & Event or our Resources sections to see the newest information and schedules.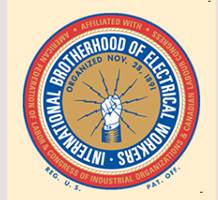 We have also provided training at the request of Colleges and Universities and at Trade Association Regional Training Centers (including the IBEW).
Depending on the customer need or industry organization's interest we will gladly consider providing your group with educational materials, educational presentations and if needed: hands on training.
The SCR Marine Charge Regulator has been especially designed for use with the Superwind 350 wind generator, 12V or 24V. It allows the user to fully charge batteries, while also protecting battery banks from overcharging via a diversion load control, as well as temperature compensation.
Wind charge controllers are very different from solar charge controllers in that they are designed to electrically maintain the load correlation with the battery bank while simultaneously producing power above the ever changing battery state of charge.  This allows the batteries to be properly charged based on ideal temperature-compensated charging rates and consumer demands.
The Diversion mode initiates when the batteries have reached their maximum charging voltage; the SCR Marine´s PWM circuit automatically diverts the wind turbine´s surplus power to the diversion resistor block. With this technology, even when batteries are fully charged, the wind turbine continues operating (provides useable power generated when there is ample wind) providing real time power to other electric consumers (loads) as they come online automatically or when switched on manually. 
Charge Regulator SCR 48 V for Superwind 350/48 V Wind Turbine
A SCR 48 V Charge Regulator has been specifically designed for use with the Superwind 350 / 48 V wind generator and guarantees optimum charging of the batteries. As long as the actual charge voltage is below the maximum charge voltage level; the current from the wind turbine is fed directly to the battery.
Charge current flow to the battery is indicated by an illuminated GREEN "Charging" LED.
Once the batteries have reached their maximum charge voltage, the PWM circuit diverts the wind turbine's surplus power to the dump load power resistor in order to keep the voltage constant. This state of charge is indicated by an illuminated ORANGE "Diversion" LED.
Superwind 1250 Turbine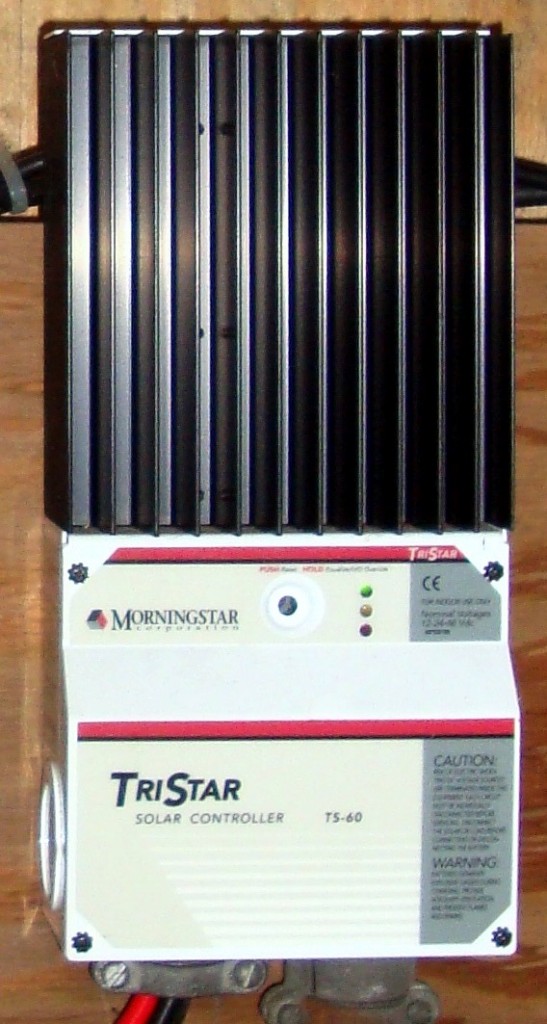 Morningstar Tri-Star 60 (TS-60) Charge Controller  Morningstar's TS-60 ' TriStar' is a three-function controller that provides reliable wind power and solar battery charging, load control or diversion regulation. It is rated at 60 amps, with settings for either 24 or 48 volts DC.   An external dump load resistor set does not come with this controller – this item is available from superwind (see below).
External Dump Load Resistor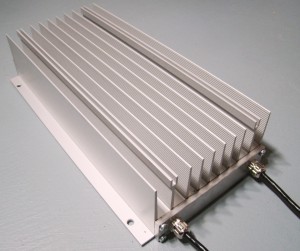 Superwind 1250 Turbines - All superwind 1250 turbines include an external (outdoor rated) dump load resistor when the turbine is purchased.   These external rated dump load banks are ideal for working with the Morningstar TS60 charge controllers in diversion regulation mode.
Mast Systems
When we started designing the superwind 350 turbines 15 years ago, and the superwind 1250 in 2008, we kept in mind the limitations and disappointment customers faced from other wind providers in having to buy, and worse yet, ship, expensive dedicated mast systems for their turbines.   Thanks to great customer input, any superwind turbine can be installed on locally sourced mast structures, saving shipping costs and often resulting in more appropriate integrations. Ironically, many superwind turbines have been working now for years, after being installed on masts once occupied by other brands' failed turbines!